I was driving around with my mom one night and this guy started beeping at us while I was waiting to drive at a stop sign because I didn't go. There was a car coming from my right, which he couldn't see so I didn't pull out. Well the jerk that I am made me give him the finger. He gave me the finger back. That's where it ended. Just two knuckleheads being knuckleheads to each other. Then my mom said "what would happen if that guy had a gun. What if he pulled up next to us and had a gun." Great point Mom. Then Rob Pincus linked to this video on his Instagram soon after this all happened: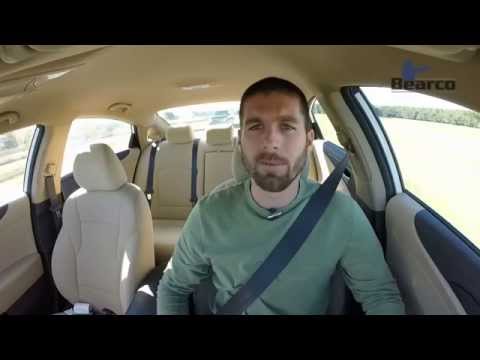 I really do enjoy off body carry for comfort and ease of draw. Also I do like carrying with a light and currently I only have an OWB holster for that not an IWB holster. Although recently I have been carrying with my OWB holster but I worry it's too bulky for summer carry. It's nice being around the farm for carrying because I don't need to worry about printing.
Back to my mother's question. For someone that isn't interested in firearms, she brings up a great point. How fast would it take me to draw with my seat belt, winter coat, button up and a t-shirt in the way? I tried it to see how long it would take and it was silly. It made me think about carrying while in a vehicle. I began to realize how long it would take for me unholster if it was holstered in the 4 o'clock position. Moral of the story, I must train to get faster. I must take classes. Perhaps from Rob.
Here's my mom shooting my brother's H&R Handi-rifle in .300 blackout with a SIlencerco Harvester suppressor in our backyard.